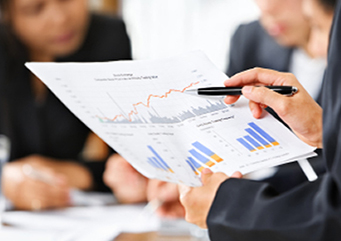 This is customized service that we provide for our customers. This is combination of ideas and networked actions to achieve company objectives with high efficiency. Business solutions comes with terms of Marketing, Auditing or accounting with marketing reaches or analyzes. Sublime Holding provide ultimate and unique solutions for your business. All actions are connected to one aim with different paths. Start business solution from creating business proposal for your business and it never ends and sharpen with many edges.
Documentation
Sublime Holding has well trained staff for preparing your day to day business documents. Those are spread in a wide range, prepare Business Proposal is the key document for business. It may affect to start business with financial solutions from bank either other financial institute. Correct guidance for preparing your business proposal one of key document.
On the other hand prepare most necessary documents such like Monthly accounts, with bookkeeping, Business analyzes reports can be mentioned. According to your any purpose ready to serve business reports with high quality.
Administration Management
On behalf of your business ready to serve admin management upon your request, running proper business this is one of most necessary fact. We do have qualified staff for this task. Dealing with Labour department, follow labour rules or serve any admin related services provided by us. This is customized solution according to arrangement. We serve bottom to top service with all requirement, with our service easy to manage the business because we are one stop solution providers. Also Sublime Holding full fill your recruitment necessity. Today challenge to find ideal crew to reach the highest level of success. Leave that responsible to us and we will manage on behalf of you. Facilitate to Human Resource Management is the key to success and our crew will manage this service also behalf of you.
We are
Experienced Team
in a stream of
web development
Our Skills
Search Engines Optimization (SEO)
0%